A Flake icemaker produces ice in its most natural shape. Created at temperatures below zero degrees, flake ice is mostly used in fisheries, laboratories and industries. Flake Ice offers the best solution for maintaining perishables. For example, flake ice machines for fish preservation guarantee long-lasting freshness and natural appearance.
Flake ice is directly formed at low temperatures – they can be as cold as -8°C. Once formed, ice flakes are dry, clean, sanitary and convenient. Ice flakes have no sharp edges so they cannot damage refrigeration surfaces, hence they are easy to store and transport.F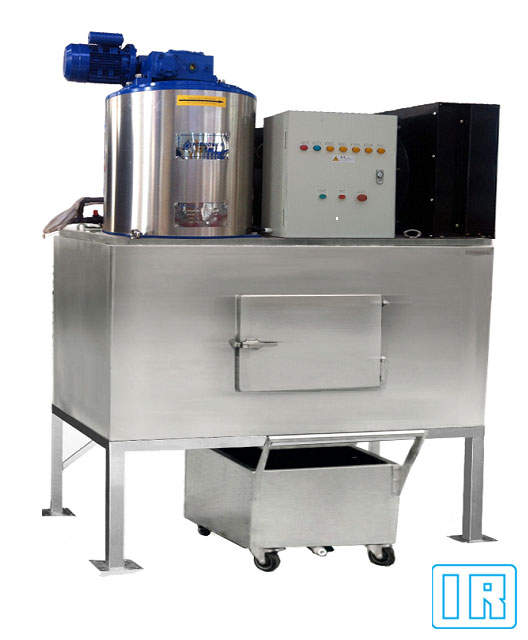 If you are purchasing a flake icemaker for commercial purposes, consider these tips to ensure you are buying the right one to serve your business needs:
Warranty: Life expectancy and warranty are important to consider.The condenser, compressor, and evaporator plate are the three most important parts of the ice machine. No matter what a flake ice machine seller tells you, there is always that tiny chance one of these complex parts can give you an issue. Hence, always make sure that the machine carries a warranty.
Size and capacity: When choosing a commercial ice machine size does matter because it determines how much ice it can produce in a 24-hour period. This is important, as you will be able to estimate if your machine can produce enough ice flakes for the day's requirement. You might want a small flake ice machine or a much larger industrial sized one that outputs 20 tons/24 hours.
Space and condenser type: It is very important to know the condenser of your ice flake maker. There are three types of condensers: air cooled, water cooled and remote air cooled. Air-cooled ice makers use the most energy but are usually less expensive initially than water-cooled models. Water-cooled models are far more efficient than air-cooled units and suitable for hostile installation conditions where high humidity and ambient air temperatures would virtually shut down an air-cooled machine. Remote air-cooled condensers transfer heat generated by the ice-making process outside of the building.
Power consumption: Be sure you know what your ice machine's power requirements are before buying;else you will be forced to make electrical adjustments after you receive your unit. The power consumption/kg or ton metric gives you a good indicator as to power requirements.
Our flake ice machinesare easy to operate and consistent in operation. They have no need for adjustments during constant ice production and have no defrost cycles. They save water and overfilling, as the machines have photoelectric eyes that automatically switch off ice making, if the storage containers reach capacity. Industrial Refrigeration Pvt. Ltd. helps you identify the right industrial flake ice machine solution to suit your customized needs. IRL offers flake ice units with capacities ranging from 1 ton/24 hours to 100 tons/24 hours.Their scientific design and many years of engineering ensure high efficiency and energy saving. They're easy to maintain, convenient to operate and have outstanding electrical controls. Do get in touch with us to learn more about our flake ice solutions.